DCS AUDIT & RISK MANAGEMENT SERVICES
"Work Closely with the Clients to Mitigate Risk and Add value to their Business"
Collaboration of risk-management and internal-audit functions is helping organizations improve efficiency, decision-making, and results Amid the current corporate drive to cut costs and drive efficiency, insurance-related risk management and internal audit can well be seen as natural enemies, fighting for a diminishing piece of the pie. Both, after all, can lay overlapping claims to risk control, risk finance, data security, fraud prevention, and other components of what's called enterprise-risk management.
We have experts who have given the advisory services for the following large Companies as Consultants.
Fujairah Gold  FZC, Dubai
Pennar Engineered Buildings Systems Ltd, Hyderabad
GDD Experts India Private Limited
GLOBAL DRUG DEVELOPMENT EXPERTS L.L.C. U.S.A.
HAAL USA INC.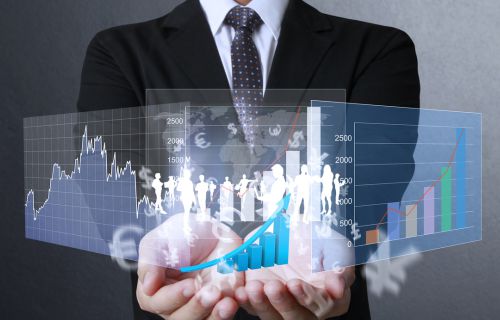 Audit Data &Analytics
Financial statement audits give assurance over information used by investors and the capital markets.
Risk Consulting
We Identify, characterizes and assess the threats which business faces.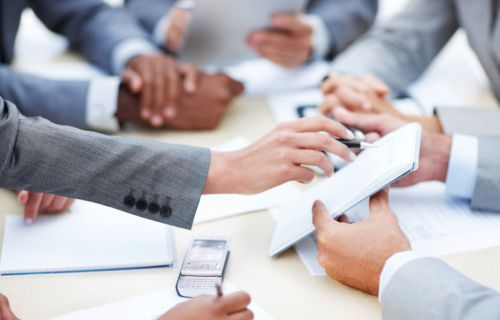 Advisory Services
Make the best decision to move your business forward with confidence and enabling growth in changing world"
Our commitment to delivering high-quality assurance services is at the heart of what we do. We provide comprehensive audit and assurance services designed to deliver real value and underpin investor confidence. We invite you to explore the many ways DCS's professionals can help you.
Independent, quality financial statement audits
Financial statement audits give assurance over information used by investors and the capital markets– DCS Audit professionals by applying powerful audit tools and expertise, create better audit evidence and gain deeper insights and make available the fair view of the statements to all stakeholders.
Financial statement audit
Audit data & analytics
IFRS Compliance
Financial Statements Audit
We – DCS audit professionals – believe that independent auditors perform the important & valuable role of being a trusted intermediary between the providers of business information and the users of that information.High quality, independent financial statement audits are essential to maintaining investor confidence.These experienced professionals seek to challenge assumptions and unlock valuable insights basedon a thorough understanding of an organization's business and industry, and innovative audit methodologies and approaches.
Governance, Regulatory Compliances & Reporting
The flow of new rules and regulations continues to intensify. No matter how large, small or diversified your organisation, almost every part of it is touched by a complex web of constantly evolving regulations—and subject to enforcement actions and fines & reputational risk. DCS team is well prepared to take care of all the required compliances in efficient manner.
Adding value to audit and confidence in assurance
Vast Experience, knowledge & audit capabilities enables our people focus on the higher risk areas of the audit and the enhanced business insights our audit teams bring help you see your business from a new perspective.
All business may be small, medium or big are exposed equally to various inherent & external risks.Our people are groomed and expertized in assessing and quantifying business risk and suggesting actions to control or diminish them. We Identify, characterizes and assess the threats which business faces. We also assess susceptibility of critical assets to specific threats and determine the danger which is expected and to identify different ways to reduce those risk and to prioritize risk reduction measure based on an approach, specially design to tackle the confronting risks.
Internal Audit – Reviewing and testing of the controls and processes in an entity.

Enterprise Risk Management Study – Detailed study of the risks a company is exposed to andthe risk mitigation tools and policies.

Corporate Governance Review – Review of the existing corporate governance structure, role of the management and the systems and process in place to ensure regulatory discipline within an entity.

Systems, Control and Process Review – Review of the controls and risk in a specific process.

Information Technology Audit – Audit of the information systems of an entity including its IT governance, security risks, back-up procedures, Disaster Recovery Plan etc.

Management Audit – Audit from the point of view of the management with focus on a broad spectrum of areas including governance, risk, cost reduction etc.

Specific Risk Audit – Study on specific risks a company is exposed to and policies and procedures adopted to mitigate the risks such as foreign exchange or technology obsolescence.

Regulatory Compliance Review – A comprehensive study of compliance Audit with all the relevant regulatory requirements such as Labour Laws, Tax laws, Corporate Laws, Environment laws etc.

Fraud and Forensics – Specific investigative audits conducted with present notion of malpracticein a particular area. The firm have specific tools to identify and analyse existence of fraud.
"Make the best decision to move your business forward with confidence and enabling growth in changing world"
Business Valuation
Tax Advisory
Information Technology
Mergers
Due Diligence
Procurement Advisory
Sarbanes Oxley
Dispute Advisory
Accounting Advisory
Internal Audit Strategy
IFRS Conversion
DCS Advisory professionals work with you to cut through the complexity of today's rapidly changing marketplace. We are trusted advisors to many organizations. They choose us because of our technical expertise, deep industry insights and our ability to get the job done.
MAKE YOUR BUSINESS PROFITABLE WITH OUR SERVICES
Get In Touch And Ask Your Questions !