About CoreTech System Co. Ltd.
CoreTech System Co., Ltd. (Moldex3D) was founded in 1995, it has provided the professional plastic injection molding simulation solution "Moldex" series for the plastic injection molding industry, and the current product "Moldex3D" is marketed worldwide.
Committed to providing the advanced technologies and solution for industrial demands, CoreTech has extended the worldwide sales and service network to provide local, immediate, and professional service. Nowadays, CoreTech presents the innovation technology, which helps customers to troubleshoot from product design to development, to optimize design pattern, to shorten time-to-market, and maximize product.
eDesign Basic
Incomplete filling, undesirable weld line location, and improper wall thickness are some of the most common molding issues which plastics part designers encounter
Flow
The explicit analysis capabilities of Moldex3D Flow give you deep insight in plastic flow behaviours from macro view to micro view, such as fountain flow, inertia effect and gravity effect.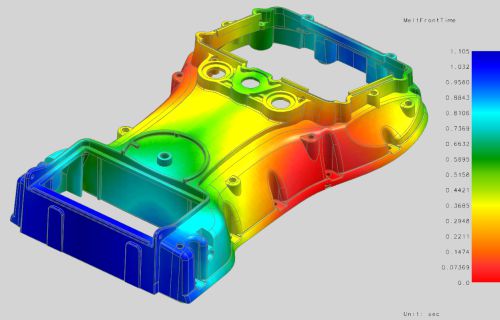 Designer
Moldex3D Designer develops a complete series of powerful pre-processing tools, including the automatic mesh generator and intelligent modeling wizards, to help users create True 3D mesh models efficiently and setup a variety of simulation conditions easily, such as gates, runners, cooling channels, etc.
BUY SOFTWARE ON-LINE/GET THE BEST PRICE